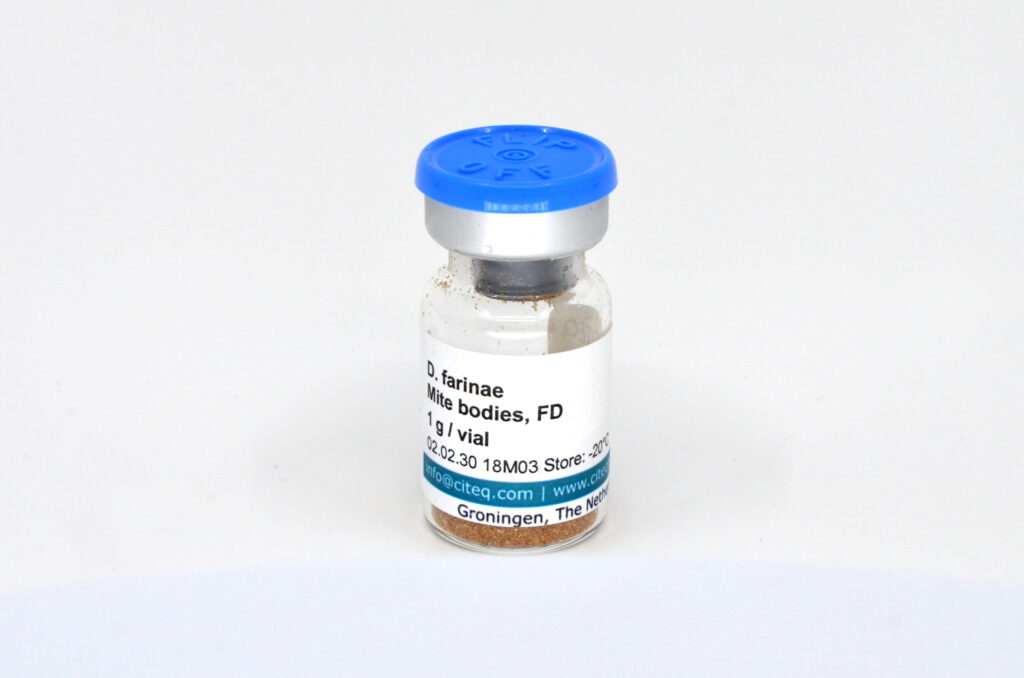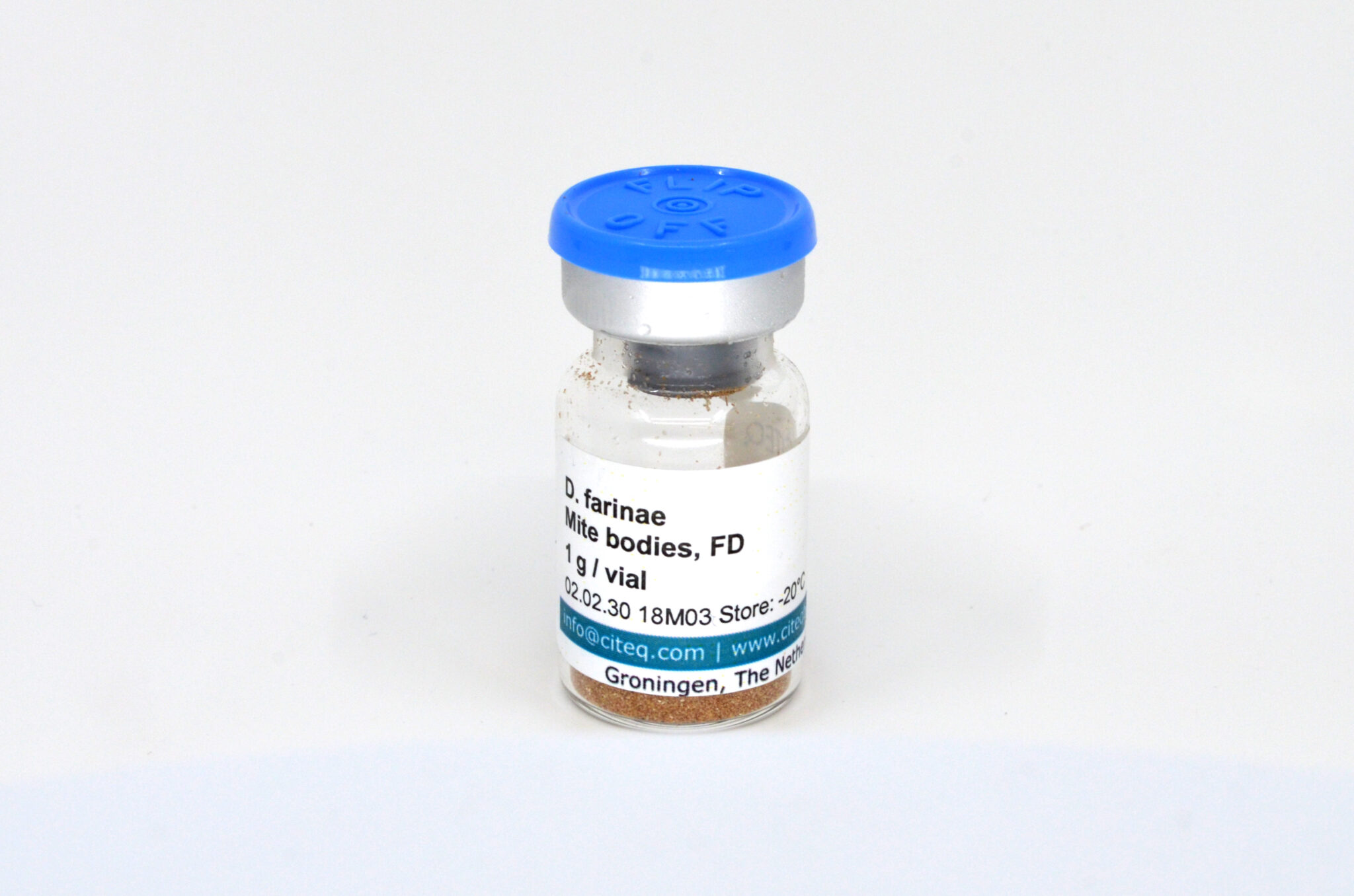 House dust mites
Dermatophagoides farinae mite bodies
Freeze-dried mite bodies of Dermatophagoides farinae. The mite bodies are produced by separating the living mites from the growth medium by physical separation methods.
Freeze-dried
Defined
Customization
Woldwide delivery
Large batches
100% service
All of our products will be send with

Description
Dermatophagoides farinae mite bodies are produced by separating the living mites from the growth medium. This is done by physical separation methods. Our D. farinae house dust mites products are used by researchers all over the world. In our production process we do not add any proteins. The only compound we use in our products which is not strictly from mites is the medium where the mites feed on. This medium contains an absolute low number of non-mite proteins. We try to cultivate the mites with the lowest amount of bacteria and moulds possible. All our house dust mite products contain the native proteins, with no denaturing treatments during production and purification. Dermatophagoides farinae belongs to the Pyroglyphidae family. Dermatophagoides farinae is the second most important house dust mite (HDM) next to D. pteronyssinus.
Certificate of analysis
Each product will be delivered with a certificate of analysis. The certificate of analysis provides information, e.g. allergenic pattern, protein content (BCA and Bradford method), endotoxin level, protein pattern and protease activity. On this page you can find an an example of this certificate. If you want to receive a certificate of analysis before ordering please let us know. We shall send you the certificates of multiple batches so you can compare the batches and choose the batch that meets your requirements.
Large batches
We understand that if you are using source material which is fulfilling your wishes you would like to receive the same material again for future projects. To provide material from the same batch over a longer period of time we produce large batches. This way we have we a lot of material available from a specific batch. You can even place a reservation for future orders.
HDM induced asthma models
Often we receive questions about house dust mite (HDM) induced asthma models. Which models are researchers using, which model do we recommend, what are the differences? To answer these questions we have contacted multiple research institutes all over the world and collected their models and background information. Click on this link for an overview of the available animal models.
Worldwide shipping
We deliver our products worldwide. Are you interested in ordering our products? Please contact us for a quotation and the actual delivery costs. You can contact us through info@citeq.com, +31(0)50-3137464 or fill in our contact form.