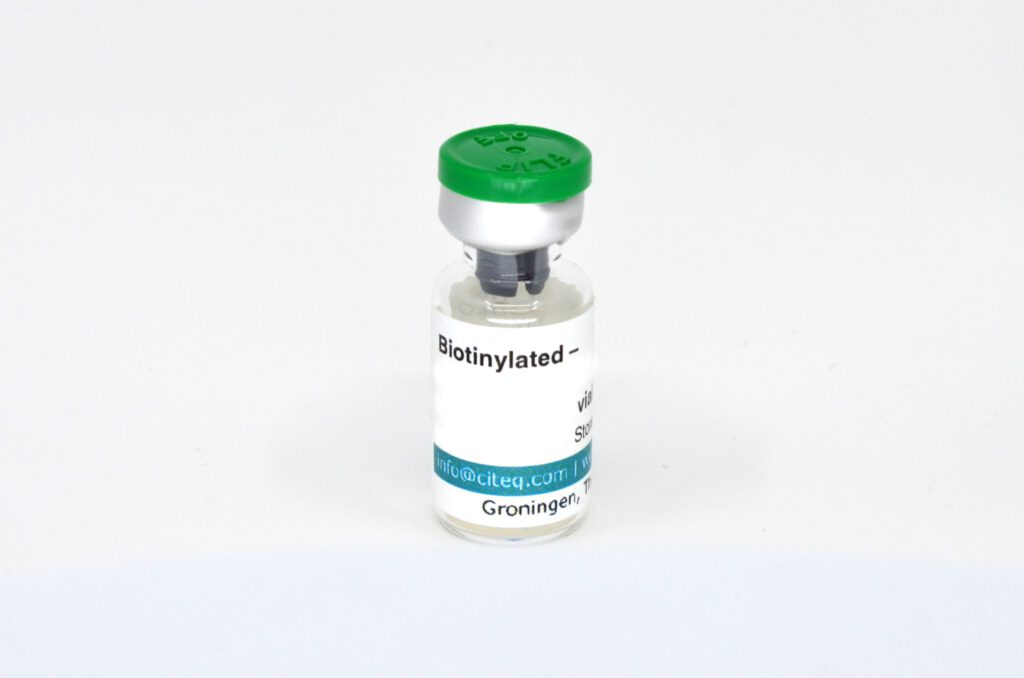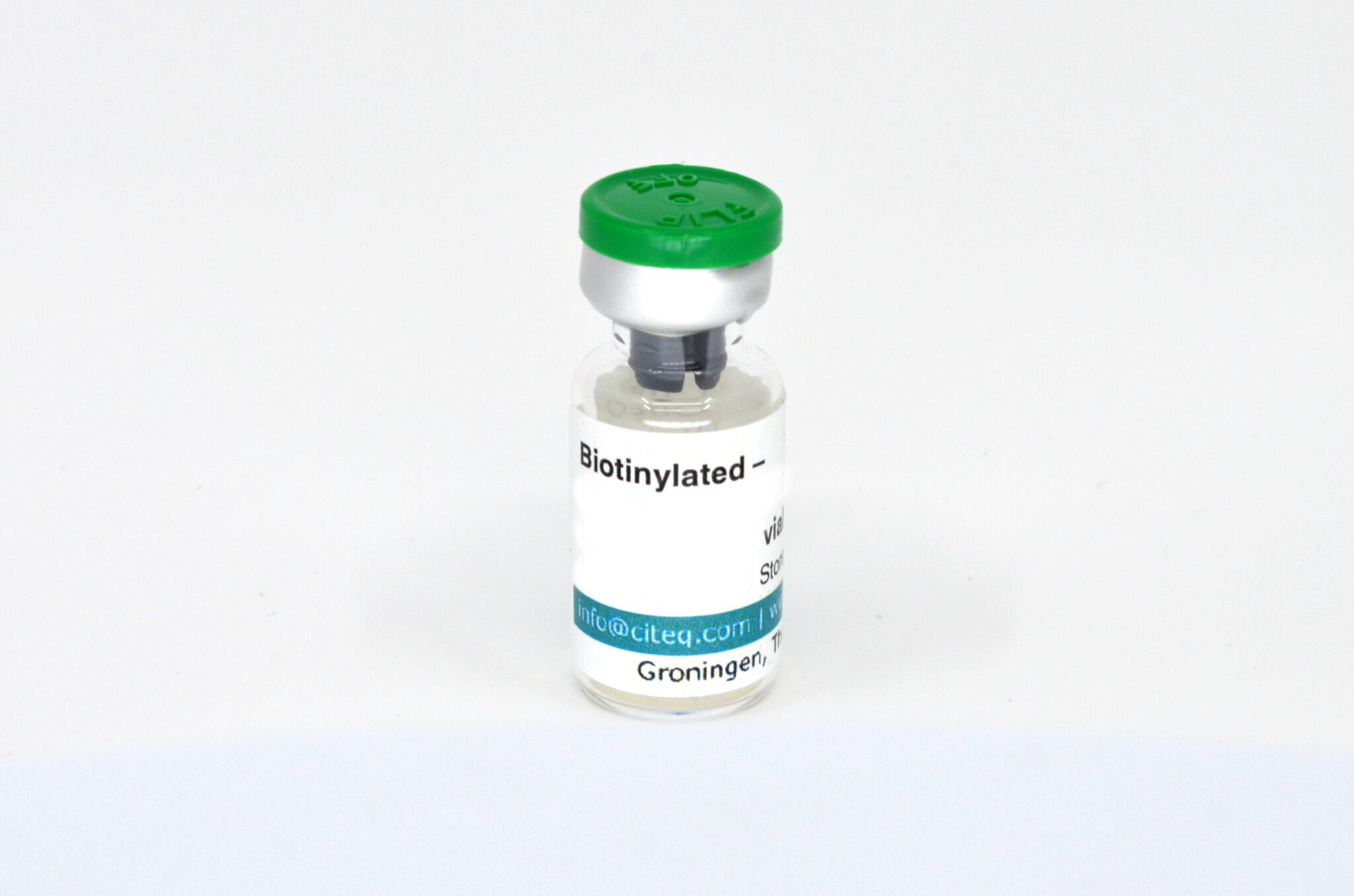 Biotinylated material
Biotinylated Der f 1
Freeze-dried
Defined
Customization
Woldwide delivery
Large batches
100% service
All of our products will be send with

Description
The unique biotinylated Der f 1 extract was developed especially for research and diagnostic groups. Biotinylated-Der f 1 can be used to detect specific antibodies in the serum of animal models and/or patients. For example, in animal models, detecting specific Der f 1 antibodies can show that the animal is correctly immunized or that the animal reacts to the treatment (an increase or decrease of levels of specific antibodies). When specific Der f 1-antibodies are detected in patients, it shows high levels of specific Der f 1-antibodies, indicating that the patient has a house dust mite allergy.
During biotinylation, biotin is attached to macromolecules or proteins. Biotinylated proteins can be used to detect and/or purify proteins due to the high specificity of the biotin-avidin interaction. Citeq has developed house dust mite-related biotinylated proteins, including D. pteronyssinus (HDM) extract and the naturally purified Der p 1 protein and Der p 2 protein. Biotinylated proteins can be used for many protein assays, such as western blot analysis, fluorescence-activated cell sorting (FACS)/flow cytometry, and enzyme-linked immunosorbent assay (ELISA).
One vial of biotinylated Der f 1 is sufficient for coating of one 96 Microwell plates. On this page you can read more about biotinylation and the protocol for our biotinylated proteins.