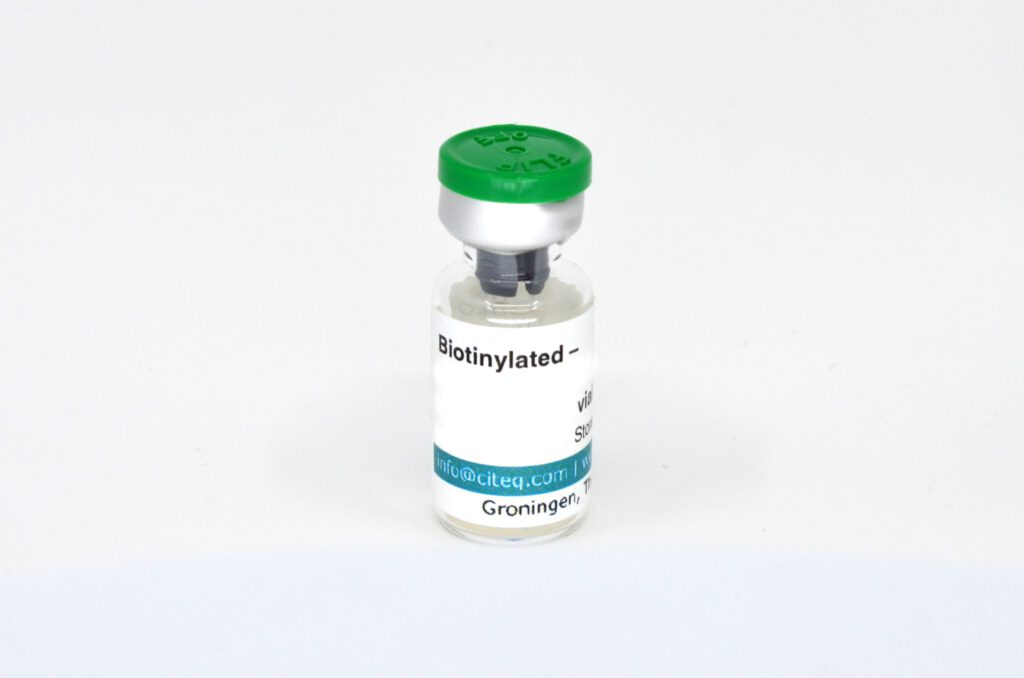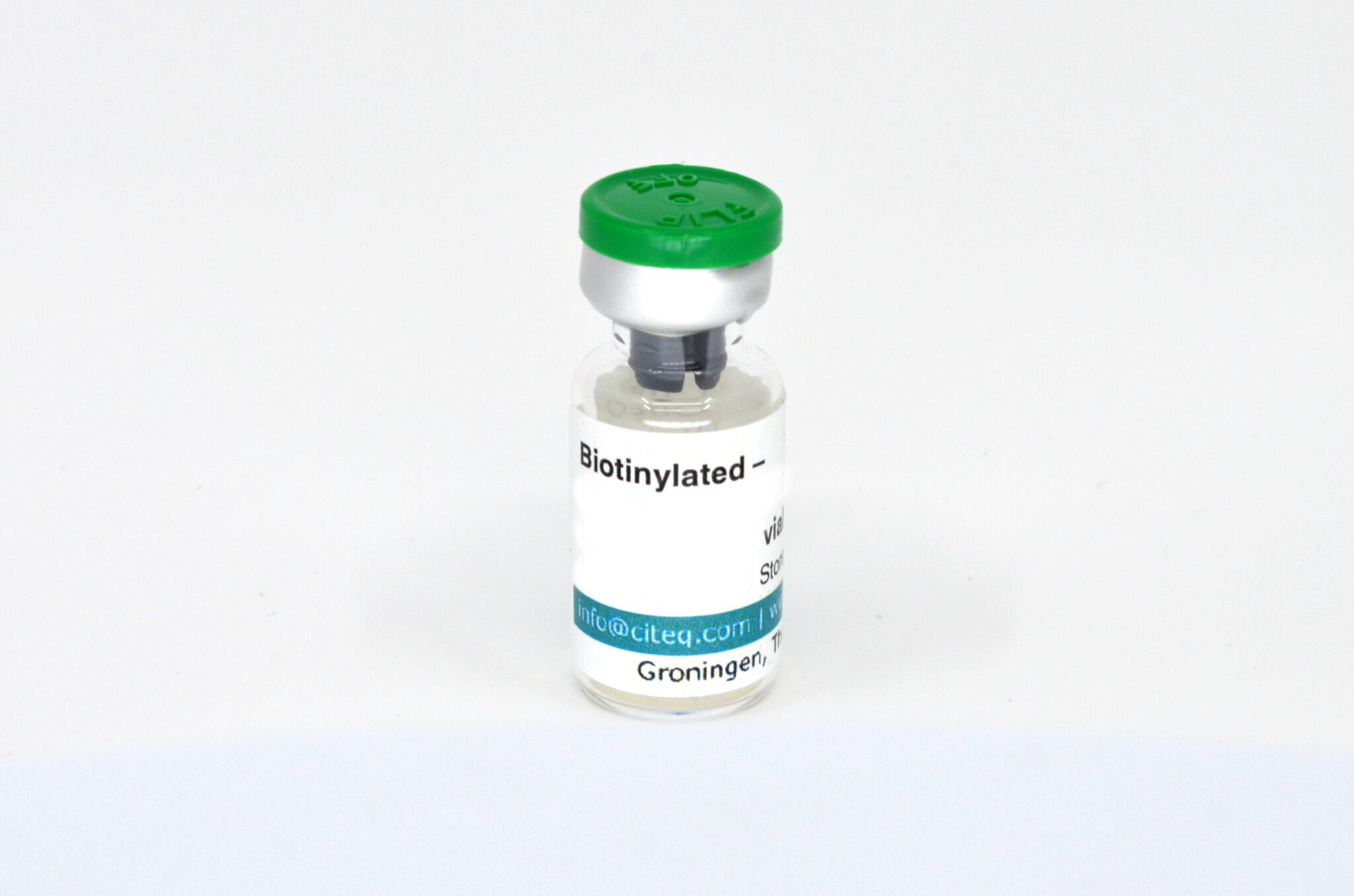 Biotinylated material
Biotinylated Blomia tropicalis extract
One vial of biotinylated B. tropicalis extract.
Freeze-dried
Defined
Customization
Woldwide delivery
Large batches
100% service
All of our products will be send with

Description
Blomia tropicalis is a species of mite that is commonly found in tropical and subtropical regions around the world. It is a common source of allergens that can cause allergic reactions in humans. The mite is small, measuring only 0.3-0.4 mm in length, and has a round, plump body covered in fine hairs. B. tropicalis feeds on organic matter such as dead skin cells and can be found in household dust, carpets, mattresses, and other places where dust accumulates. Exposure to B. tropicalis allergens can trigger a range of symptoms, including wheezing, coughing, shortness of breath, and allergic rhinitis.
Biotinylated products have a wide range of applications in the field of respiratory allergy, as many techniques are compatible with them. Due to the high specificity and strength of the biotin-avidin interaction, biotinylation can be used to detect and/or purify proteins. Biotinylated products could be included in various settings of experiments with animal models as the analysis tool to confirm the proper immunization of the subjects or to verify their response to treatment. Additionally, they could help quantify the complex responses from the immune system to make research and diagnosis as precise as possible.
During biotinylation, biotin is attached to macromolecules or proteins. The choice of the functional group to add to biotin is quite large, as a variety of molecules could be attached to it. Besides, it could be used in a different experimental setting with various mediums as the biotin-avidin interaction is not affected by the changes in pH, temperature and other factors. The biotinylated products could also be utilized with standard methods, such as western blot analysis, fluorescence-activated cell sorting (FACS)/ flow cytometry and enzyme-linked immunosorbent assay (ELISA). When a 96 Microwell plate is used, one vial of biotinylated allergens is sufficient to coat two plates.