Induced asthma – Sensitization/ challenge model (60 days)
Model 6: Sensitization/ challenge model (60 days)
Description: Sensitized with HDM by intranasal administration on days 1 and 15 followed by intranasal challenge at days 54, 56 and 58, finally taking postserum samples for analysis at day.
Duration: 60 days
Attributes: Sensitization/ challenge model
Endpoints: Airway hyper-reactivity and detailed lung mechanics; flexiVent™. Total and differential cell count in the BALF. Inflammatory mediator content.
Material used: D. pteronyssinus extract from Citeq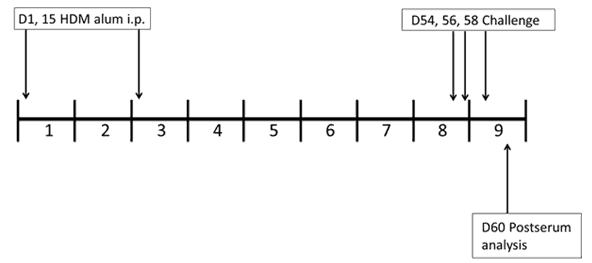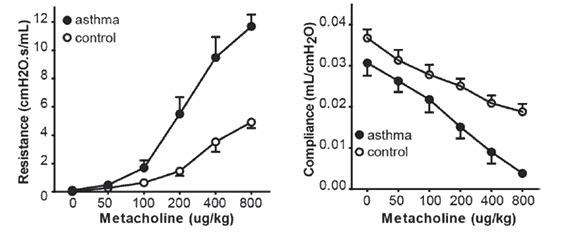 CITEQ HDM induces airway hyper responsiveness to methacholine.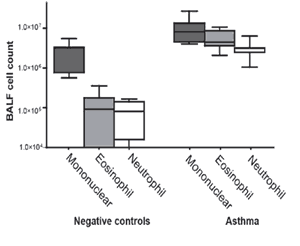 CITEQ HDM induces eosinophilic airway inflammation.

CITEQ HDM induces Th2 inflammation in lung tissue.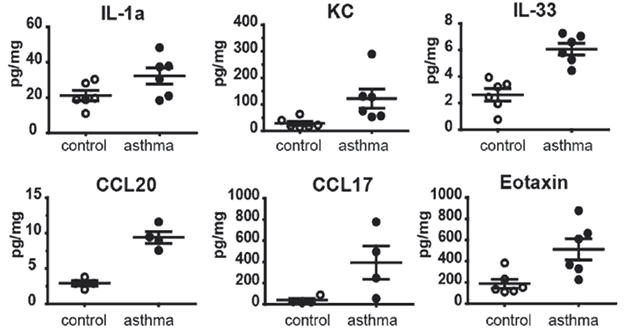 CITEQ HDM activates the innate immune response. CITEQ HDM extract is highly suitable for modelling allergic asthma in the mouse model, allowing experimental induction of all relevant phenotypes of allergic asthma.