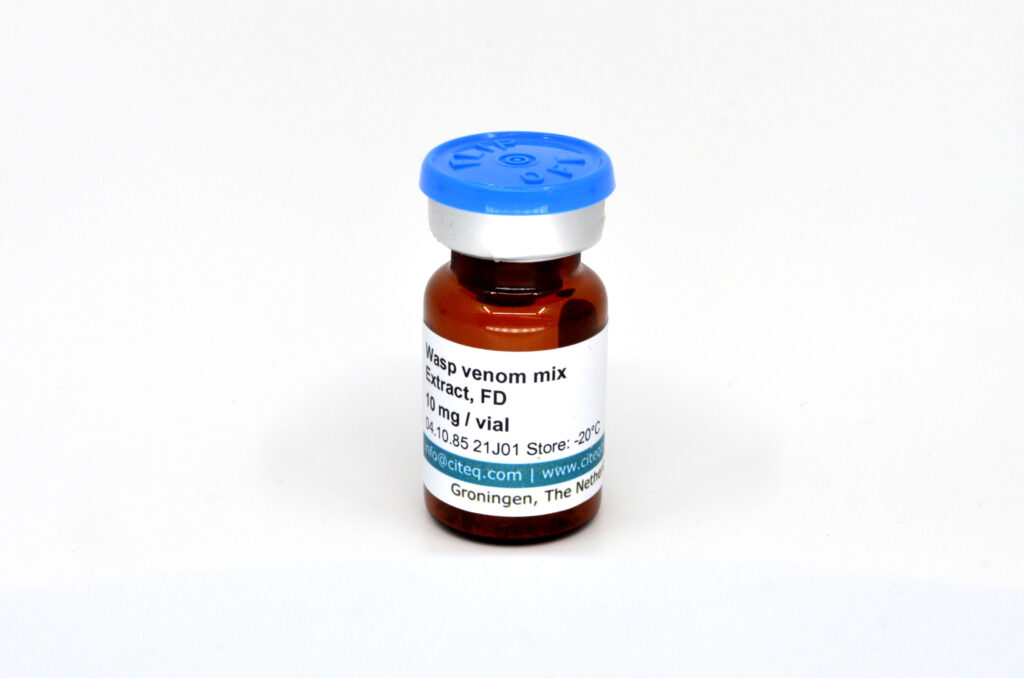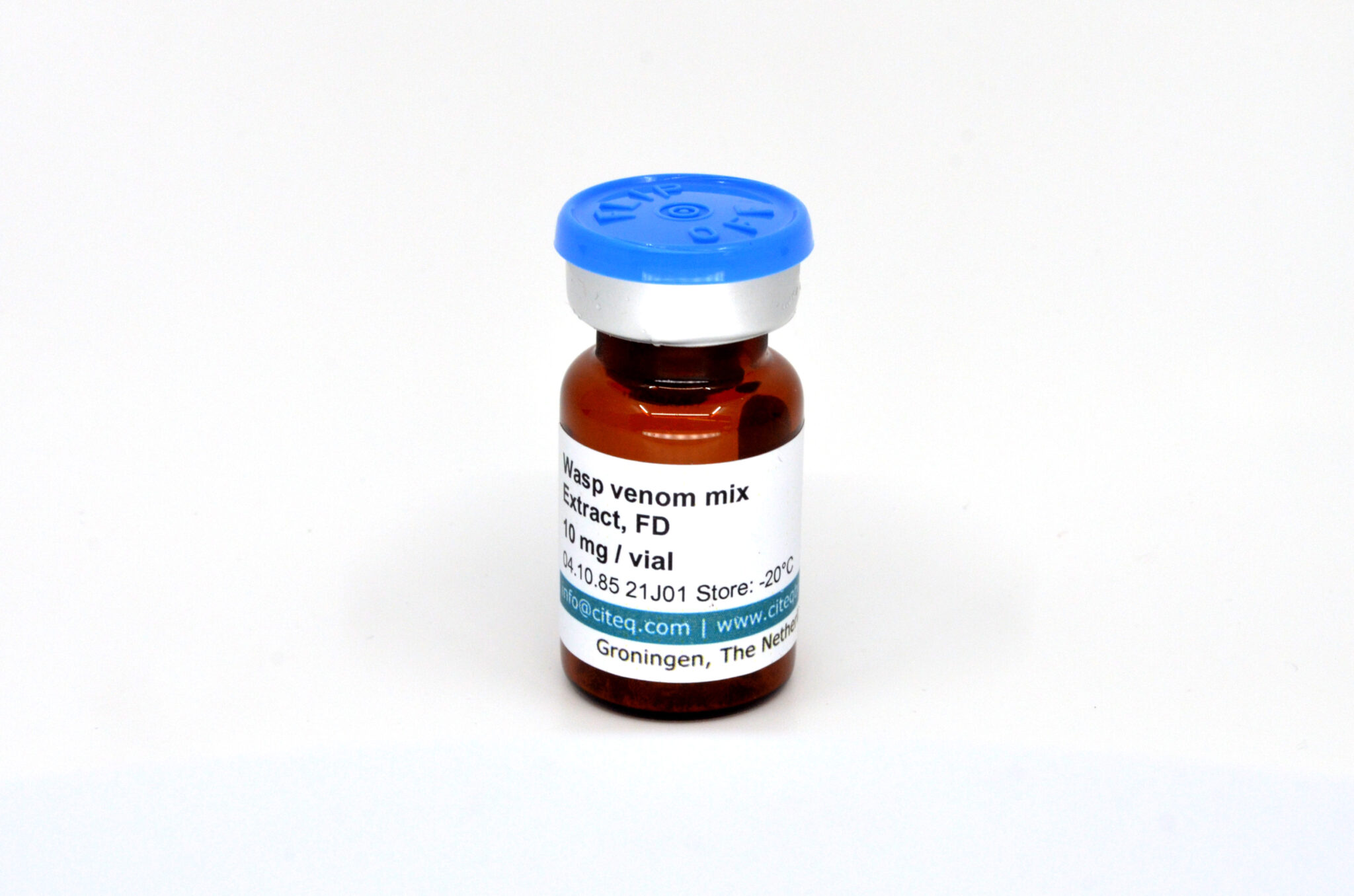 Venoms
Wasp venom extract (Vespula vulgaris/ Vespula germanica)
Freeze-dried wasp venom extract (Vespula vulgaris/ Vespula germanica mixture). Our extract is for research purposes only. Our extracts are not suitable to use for immunotherapy and in-human use.
Freeze-dried
Defined
Customization
Woldwide delivery
Large batches
100% service
All of our products will be send with

Description
Our wasp venom extract is a mix of Vespula vulgaris and Vespula germanica. Vespula vulgaris and Vespula germanica both belong to the Vespidae family and the Hymenoptera order. Hymenoptera venom is known to give a systemic allergic symptoms in 0.8-5.0% of the population. Vespula vulgaris and Vespula germanica are both palearctic species, this means that they are most common in Europe and northern parts of Asia. The allergens of both wasp species exists out of a complex mixture of peptides, simple organic molecules, proteins and other bio-active elements. Wasp venoms have three major allergens (Ves v 1, 2 & 5).
The advantages of our material
Defined allergen source material, we deliver our material with extensive information about the amount of allergens in our material. The venom will be delivered with a certificate of analysis with all of the allergen information.
Large batches, we produce in large batches so we can deliver from the same batch over a longer period of time. This means you are assured of the same material and consistency. If you are using our material and you are satisfied with it you can even place a reservation of a specific lot so you will receive the same material in the future.
Freeze-dried, our material will be delivered in freeze-dried form (lyophilization) to assure a long shelf life and can easily be used to reach targeted dilutions.
Are you interested in this product?
You can add this product to your quote request. Just choose the form you want and click on the "add to quote" button at the beginning of this page (no registration needed). We will contact you as soon as possible. Off course you can also send us an e-mail or give us a call.(specific sizes can be delivered on request).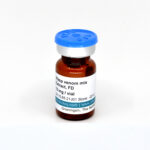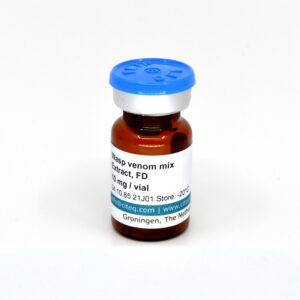 Venoms
Wasp venom extract (Vespula vulgaris/ Vespula germanica)