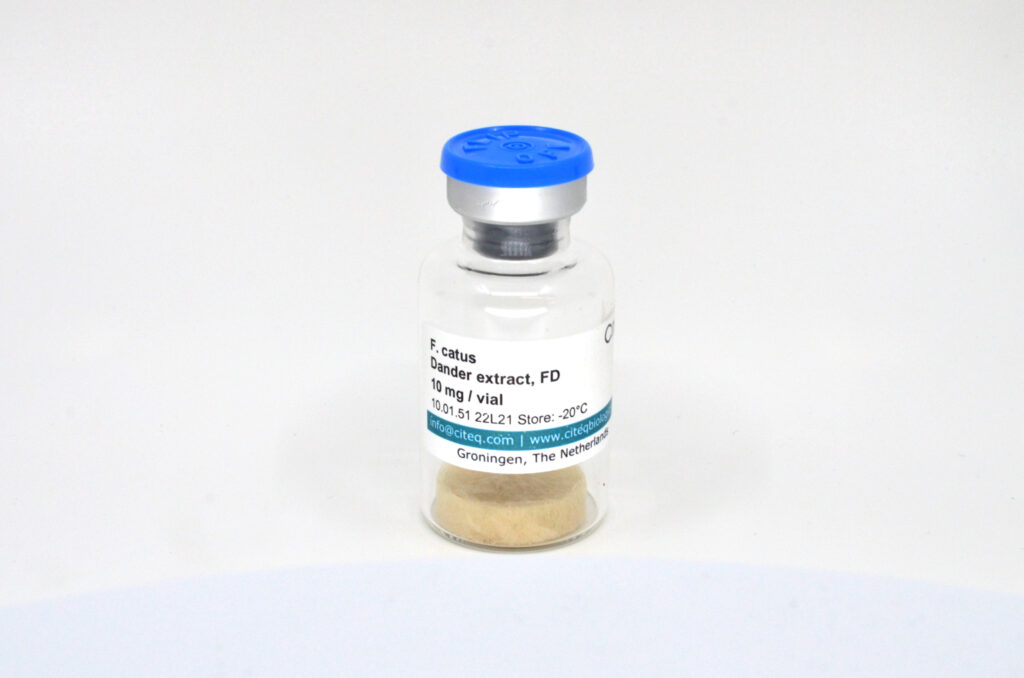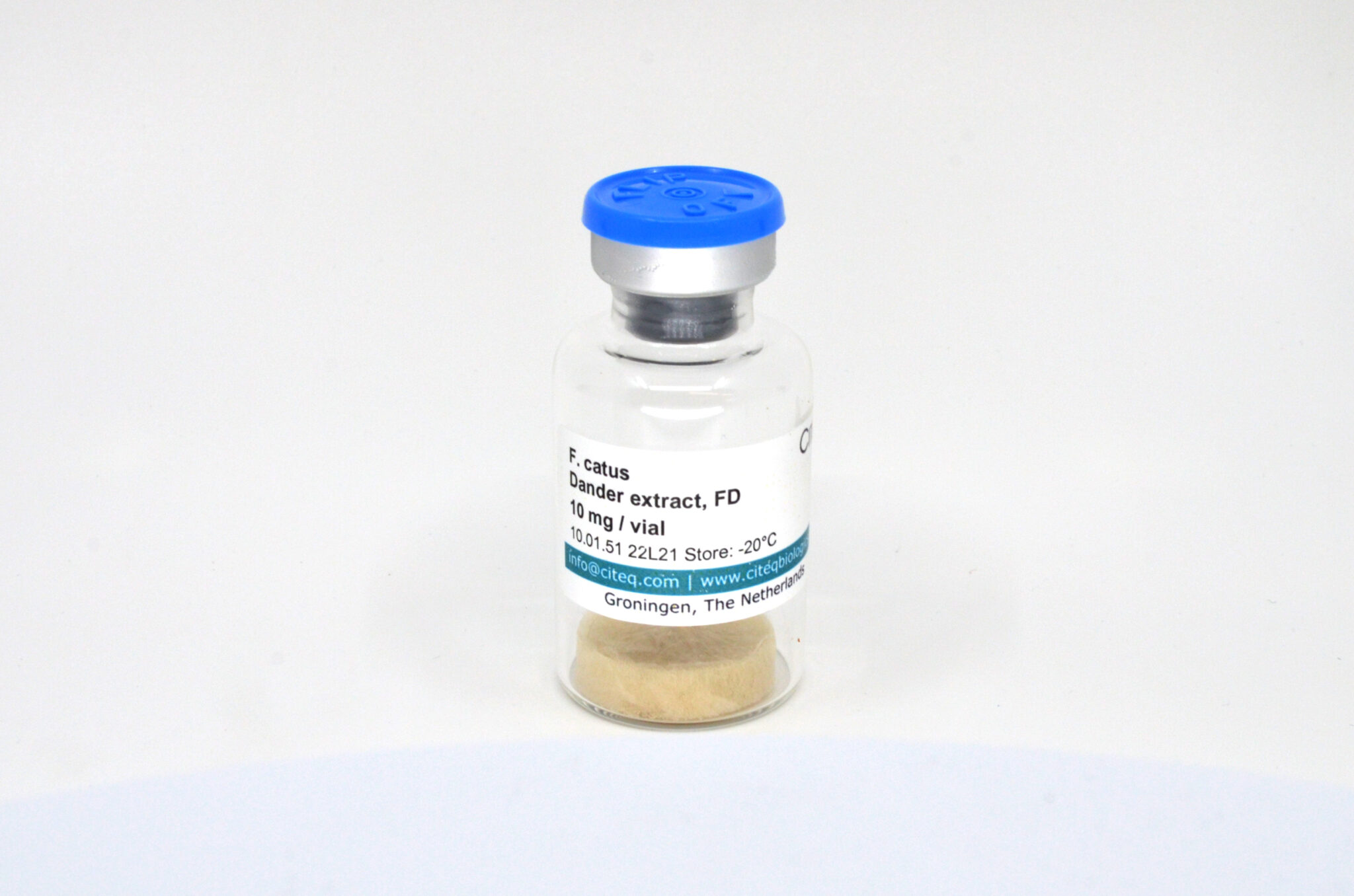 Animals
Cat dander extract
10 mg vial of freeze dried cat dander extract.
Freeze-dried
Defined
Customization
Woldwide delivery
Large batches
100% service
All of our products will be send with

Description
Freeze dried extract of cat dander (Felis domesticus). Danders have been collected by clipping from healthy cats. The danders have been extracted followed by filtration. The danders have been freeze dried after dialysis. Each product will be delivered with a certificate of analysis. If you want to receive a certificate of analysis before ordering please let us know.
Cat allergy mostly induces symptoms similar to hay fever like sneezing, itching and a runny nose. Cat dander is the smallest dander. This means that after it is set free from the cats skin or fur, it can float in the air for hours. Unlike what most people think, it's not the cats fur what causes the allergic reaction. Most people are allergic to the dander (skin flakes), the urine or the saliva. In allergy-prone individuals, their immune system reacts to allergenic proteins by generation of IgE antibodies, a process called sensitization.
Available vials
10 mg freeze dried extract
Applications
Freeze dried cat dander extract can be used for applications such as:
As a diagnostic marker
Induce allergy in an animal model
Investigate the development of animal allergy
Develop a therapy against animal allergy
---
Freeze-dried
Our material will be delivered in freeze-dried (lyophilized) form in different sizes so you always have the right amount available and you are assured of stable material.
Defined
Because of our quality system we produce high quality allergen extracts. Our products will be delivered with a certificate that specifies the amount of allergens, level of endotoxin and much more.
Customization
On request we can customize products for you. Please contact us for any specific requests or collaborations.
Woldwide delivery
Our products are used by researchers and diagnostic companies all over the world. We ship our products with FedEx to your country of choice.
Large batches
We produce large batches so you are assured of material from the same batch over a longer period of time. You can even make a reservation for material from a specific lot.
100% service
We have a dedicated team to answer all of your questions. Satisfied customers is our number one priority.
---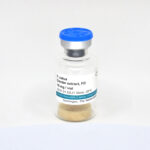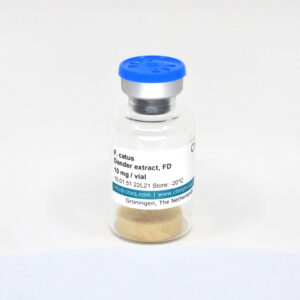 Animals
Cat dander extract