Back to overview
Organised by the European Academy of Allergy and Clinical Immunology (EAACI), Europe's largest medical association in the field of allergy and clinical immunology, the EAACI Congress 2018 offers a unique opportunity to learn about the latest discoveries. With healthcare professionals and key opinion leaders joining from around the world, this meeting offers an excellent platform for knowledge exchange, learning and networking.
At the EAACI we will also be presenting a poster during the patent abstract sessions. On Monday 28 May from 12:15 – 13:45 our poster Allergen immunotherapy compositions for use in the treatment of house dust mite allergy will be presented by Kees van der Graaf. Come and visit the poster area on 28 May and learn about our patent.
This year's EAACI Congress will take place in Munich, Germany from 26 – 30 May 2018 at the ICM – Internationales Congress Center München. You can find us at booth B.03.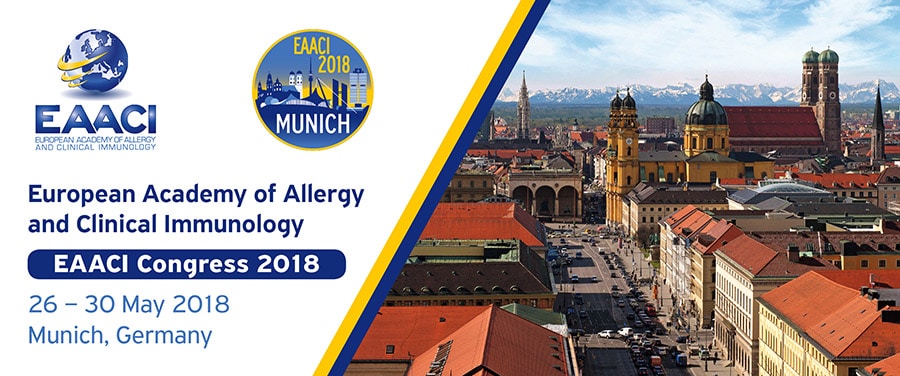 We look forward to seeing you there!
Back to overview