Back to overview
Come visit us at the EAACI Congress 2017
Next week (17-21 June) you can meet us at the EAACI congress in Helsinki (Finland). Please come visit us at booth A14, we are looking forward to meeting you. We would like to hear your experiences and wishes so we can learn from you. What are your requirements for allergen source materials? What would you like to see different? Please let us know!
Also one of our colleagues will present a poster entitled: Extracts freeze dried and stable allergens from House Dust Mites for diagnostic, research and immunotherapy purposes. The poster shows our defined extracts, stable major allergens obtained from HDM Whole Cultures and species-specific group 2 antibodies. The poster will be displayed on Tuesday, 20 June 2017, session number TPS 55 in the poster group III – green area. During lunch time (12:00-13:30) one of our colleagues will be present to tell you everything about it!
If you want to schedule a meeting you can send us a message. See you in Helsinki!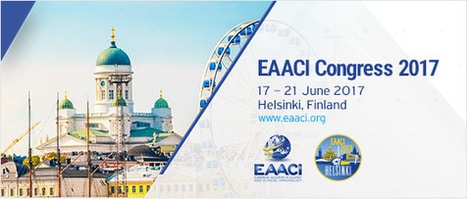 Back to overview